Youth Programs at Barrie District Hunters & Anglers Conservation Club
One of the cores of belief, within the membership of the Barrie District Hunters and Anglers Conservation Club, is that youth are the most significant resource we may cultivate for the future. Encouraging our youth members to become actively involved with the enjoyment and protection of our natural environment, is paramount in building upon and continuing to lead the effort for nature conservation. 
Engaging young people in conservation projects, charitable activities, environmental education sessions and "plain fun", our youth members have become a strong force in Ontario.  Formed approximately 5 years ago, this program has already achieved so much. BDHACC youth have been recognized and awarded the MNRF Junior Conservation Award, the 2017 Nottawasaga Valley Conservation authority Young Conservation champions Award, and repeatedly for the OFAH Heritage Junior award.  This vibrant and exciting project has also helped our club to achieve first and second place awards for the OFAH Conservation Club of the Year Award. 
The BDHACC Youth Program is a made up of youths ages 5 – 20. There are monthly events held during the year which allow the kids an opportunity to interact and enjoy a variety of activities, including archery, turkey shoots, sporting clays, hard and soft water fishing, hiking, snowshoeing and summer camping. We also participate in conservation projects such as the building/maintenance of wooden duck boxes, bird feeders, bat boxes (as seen in Bob's Garden), a community garden, roadside garbage pick-up, stream improvement, and wildlife repopulation. 
In 2017, with the assistance of parent volunteers, the group constructed a shed to house injured birds.  The shed was then donated to an authorized MNRF 'Wildlife Custodian' to aid in the care and treatment of many species of birds. 
Since 2016, BDHACC youth have ventured out onto our property, each spring, to drill and tap our Maple trees.  Collecting and transporting the sap to the boiler, then boiling the sap (for seemingly endless hours), they have produced their own high-quality Maple Syrup.  Distributed to and enjoyed by youth club families, this initiative has been sweet and rewarding labour of learning. 
Simcoe County has experienced great swings in winter weather, over the last 10 years. Extended and harshly cold winters, damaging ice storms, flooding and rains in excess of recent and historical memory, exceptional weather events are becoming more and more frequent.  Snow and Ice on the 15th of April 2018, was only one example of what will become our new normal.  Each of these events impacts upon the natural world. In 2016, after two particularly harsh, long, cold winters, deer populations were affected across the Province. In response to those events, BDHACC youth group constructed a Deer feeder on our property. Maintaining this feeder, in the depth of winter, will hopefully support, encourage and assist in healthy and strong local deer populations. 
One of our more endearing projects, began a couple of years back, was the creation of Community garden boxes on the BDHACC property.  This ongoing commitment, which involves soil preparation, planting, weeding and watering throughout the summer growing season, and ultimately harvesting the vegetables in the fall, provides education and experience in growing and maintaining food plants.  The proceeds of this project are donated to multiple shelters in Simcoe County, whose focus is to assist the less fortunate in our community.  Hopefully, these efforts will allow future generations to experience the health and financial benefits of producing one's own vegetables. 
Whether sewing milkweed to enhance Monarch Butterfly habitats, planting 150 nut and fruit-bearing trees, spending time assisting animal rehabilitation centers, producing and distributing salt and mineral blocks throughout the property or creating and maintaining our own beehives, the BDHACC youth program has been an active and extraordinarily successful pursuit.  A lot of thanks must go to the parents and members who have taken their own time to organize and deliver interesting, productive and, most of all, fun programming to our future generation of Anglers and Hunters.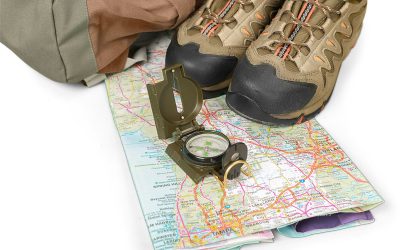 Barrie District Hunters and Anglers Conservation Club is a proud supporter of our local Simcoe Phoenix-Shining Waters-Scout Troops
read more