Our Shooting Range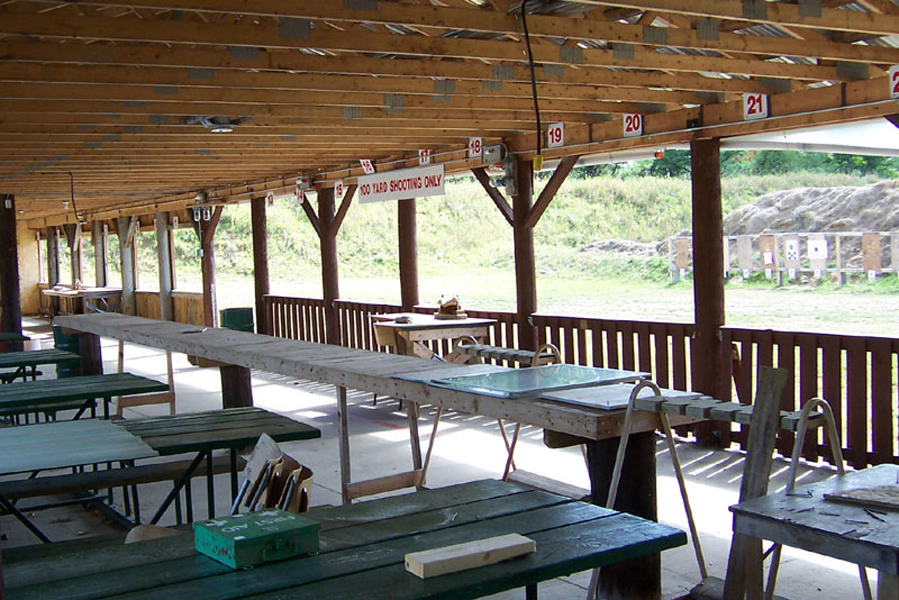 The property of BDHACC contains two 100 yard Firearms Ranges, a Turkey Shoot range, a 3D archery range, and a 5 Stand Sporting Clay range. The property also contains two cold water creeks and provides a great spot to introduce a young angler to the mysteries of trout fishing.
Shooting Range Usage and Guest Fees
Rifle, Pellet and Handgun Ranges – No charge for members, see Guest Fees
5 Stand Sporting Clays Range (usage fee applies, $8.00 per round members and guests) Users can purchase a card for 10 rounds of Sporting Clays for $60.00. Contact the Sporting Clays Committee*
Archery Target Range – No charge for members, See Guest Fees
Archery 3D Target Walking Course (usage fee applies $2.00 per round), See Guest Fees
* Fee for Sporting Clay effective July 14, 2023
Facility Use by Members
All members and guests must sign in and out at the log book located at each range facility. If a user leaves one range and goes to another, they must sign out of the range they left and sign in at that range they go to. All members are provided with a copy of the Range Rules on joining the club. Members are responsible to be familiar with these rules before using the ranges. A copy of the range rules are kept at each range facility. ALL MEMBERS USING THE RANGES MUST WEAR THE CLUB IDENTIFICATION CARD ISSUED TO THEM. This also applies to family members at the club. New membership cards are issued in late May / early June of each year to returning members. Interim members are issued membership cards that are valid until cards are issued in the spring.
Guest Fees
A guest fee of $10.00 per person per day is charged for rifle/handgun/archery range use. All guests must be accompanied by members when on the property. Members are responsible to ensure the club receives fees for their guests.
Bringing Guests to BDHACC
Members are welcome to bring guests to BDHACC for a maximum of three times. After three visits a guest must become a member to continue to use club facilities. Members are responsible for the actions and safety of their guest(s) while on club property. Members must make guest aware of all safety requirements and range procedures. Beginning in May 2008, all guests must wear an identification tag while on club property. Before leaving the property, guests tags and fee payment must be deposited in the appropriate location in one of the range facilities.